About 58designs
visual communication through branding, print and web design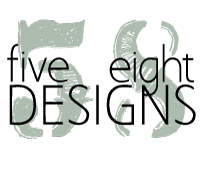 58designs is a more than a graphic design firm. 58designs is visual communication.
58designs was started in 2011 by Cindy Interdonato. Cindy has over 16 years experience in the field, designing for clients like the U.S. Justice Department, Pfizer, Viagra, Xbox, Blackberry (RIM).
58designs' impact is international, but it is most obvious in the Phoenix Metro area, where 58designs' work can be seen in:
Corporate branding
Websites
Print
Mailers
Publications
Stickers
Vinyl Wall Art
Posters and banners
From concept – to design – to reality 58designs can help you.